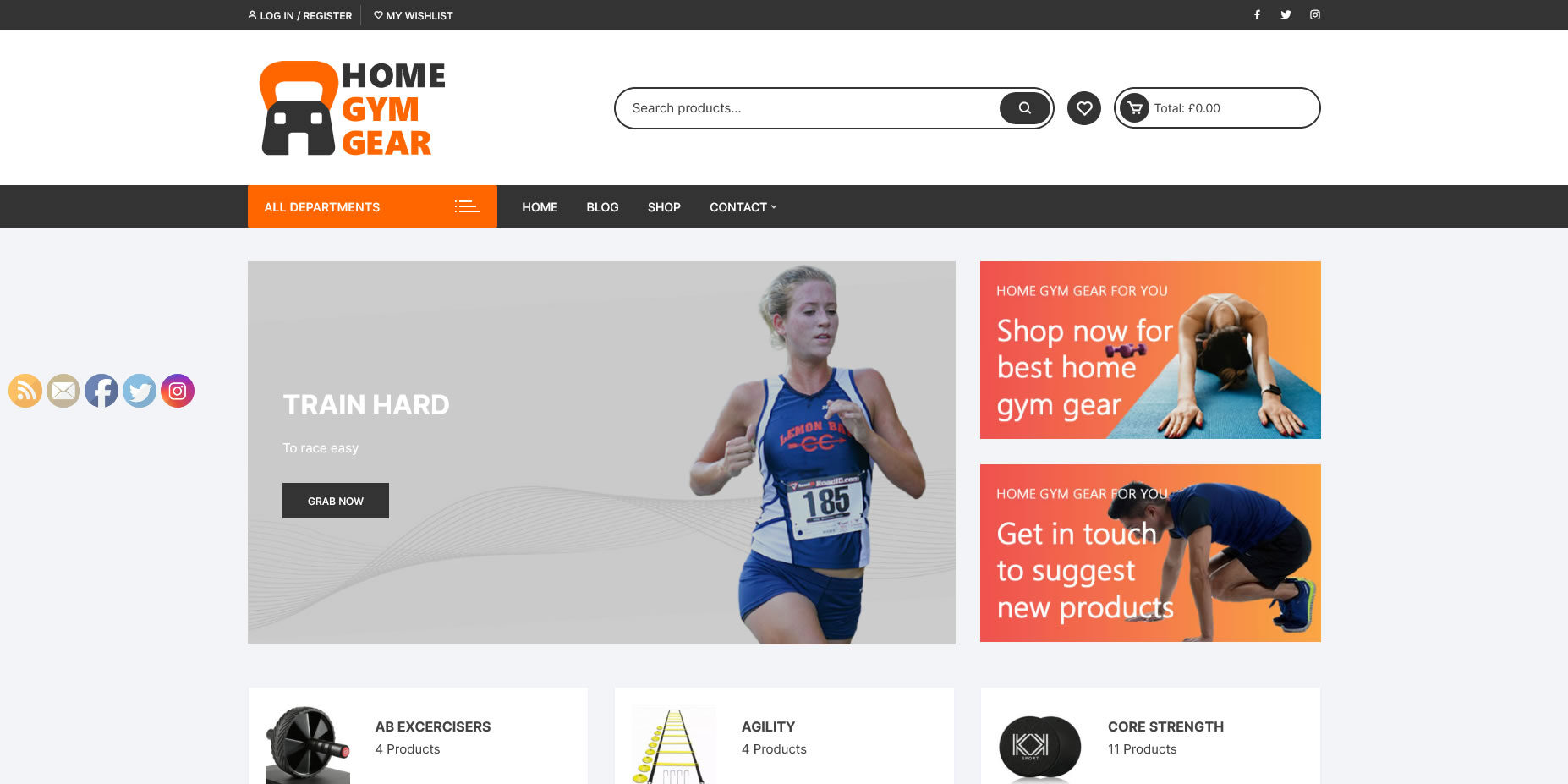 Home Gym Gear online shop
Website for seller of home gym equipment. Online payments, mobile friendly and already generating good web traffic.
E-commerce website for Home Gym Gear, selling online gym equipment to help people exercise at home. The website uses WordPress and the popular WooCommerce plugin.
The website is hosted by us and uses an SSL certificate to ensure customer's personal information is transferred securely. We also registered the domain name.
Home Gym Gear website