It can get overlooked with the rise of other communication methods, but email remains a significant part of how you and your staff communicate. Therefore your email hosting is a significant part of your business and one you should get right, working closely with your web hosting company and IT contractor.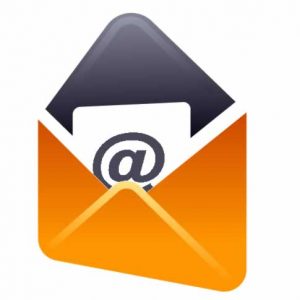 Here are a just as few areas where email beats more recent communication methods such as mobile phones, social media and text messaging:
Sending out official documents such as receipts, invoices and formal proposals
Easily traceable and searchable for checking past messages and what has been said
Cost-effective for bulk communication by mail merge and email marketing
Reinforce the brand through professional appearance and design of email signatures
Autoreplies when people are away
Autoresponders to contact people who may have opened an email
Important messages from clients can be easily forwarded to relevant staff
Cuts down on paper and other material costs
We see it less now, but some of these advantages evaporate into the ether if you continue to use a free email accounts from yahoo, gmail, aol etc. There's simply no need and it sends the wrong messages to your customers and clients about the professionalism of your services.
The main features of your business email hosting
Therefore your email hosting is a very important part of your business. Your web hosting company should be able to provide email accounts as part of your website hosting and they should also be able to help you configure the accounts and other important features:
Email server has a good reputation and email is delivered
When you have shared hosting or more expensive VPS or Dedicated web and email hosting, there is always the risk that email from your email server may be blocked for various reasons. Free email providers such as BT Internet, Yahoo, Hotmail / Microsoft continuously monitor incoming email for spam, viruses and other dubious content. Therefore there is a risk that they could blacklist your email server if an email gets flagged as spam. It could be a simple mistake – a 'false positive' – or there could indeed be a problem with your outgoing email containing viruses or dodgy links and content.
This is not as serious as it sounds as it is possible to contact these providers to get your email server taken off the blacklist; this is something best done by your web hosting company. Issues that are within your control include the following:
Using good, up-to-date Anti-virus and security software that scan incoming and outgoing emails.
Strict control on use of company emails for business purposes not personal shopping or personal social media.
Use an email signature for branding but be careful about using too many graphics and make sure they are hosted on your web server or reputable external host such as AWS.
Make sure your staff use a good standard of English and spell check everything.
There are ways of clearly identify your email server as one with a good reputation which involves adding an entry to the DNS settings for the domain name but that is well beyond the scope of this blog article and best done by an expert as the consequences of getting it wrong are too horrible to contemplate.
Maibox sizes that can be flexible
Our standard free email accounts for web hosting packages come with 400 MB of free storage which is normally plenty for most purposes. There will be users that get sent a lot of pictures or large document and might need more storage. We can seamlessly increase the size of a mailbox in 2 GB steps up to 10 GB.
Mailbox choices POP3 or IMAP
When you setup an email account on your Desktop PC or laptop, your will be able to choose between two different types of email account POP3 (Post Office Protocol) and IMAP (Internet Message access protocol).

POP3 – downloads email to your computer, and usually (but not always) deletes the email from the remote server.
IMAP – allows users to store their email on remote servers. This two-way protocol also allows the user to synchronize their email among multiple devices
IMAP suits the worker that is on the move and using multiple devices to check their emails as the master copy of the emails are stored remotely on your email server.
The downside of IMAP is that you are likely to need more storage which will add to your costs, but is often well worth the investment. If people using IMAP email accounts are diligent in deleting old emails then needn't increase costs significantly.
See these links for the Pros and Cons of POP vs IMAP:

Two good reasons to choose POP3 over IMAP
Mail forwarding
It is sometimes useful to forward automatically emails sent to generic email addresses such as the recipient emails for enquiries so all relevant people see the message. As long as people get in the habit of copying others into the reply then this can be a very efficient way of dealing with an incoming enquiry.
On our standard web and email hosting package we can offer up to 10 forwarding addresses for each email address.
Autoresponders and mail filtering
If an email is sent to a specific email address then you can have an automatic reply which can be turned on or turned off very easily. This is used for out of office replies for holidays or when people are away.  This can also be combined with mail forwarding so a nominated person automatically sees emails sent to another account.
If you have a VPS server with cPanel then it is easy to setup mail filtering that has all sorts of useful actions depending on the content of the email such as specific keywords or senders.
Get in touch with us if you want to discuss improving your business email hosting and making it work more efficiently.