Foster Lewis and Co is a established, family run estate agent and letting agent in Coventry. We designed the website so Foster Lewis and Co staff can add properties so can then be found on website. The web design also integrates Google Maps locations of each property so a user can click on the marker to reveal short descriptions and a link to the full information for the property. The website uses the popular Content Management System WordPress and is hosted on fast and reliable web servers running Linux.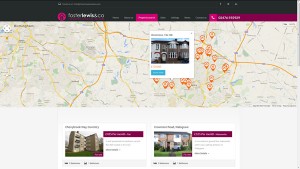 [checklist type="checked"]
Website administration area so personnel can update the content, properties, upload pictures etc
SEO friendly page setup and plugins
Blog and import of Foster Lewis and Co's twitter feed
Website and email hosting for all PCs and mobile devices
Google maps integration to automatically add map markers for each property
Property search
Responsive web design so the website displays and works properly on Desktop PCs, Laptops, Smartphones and Tablets.
[/checklist]
Visit the website here: Foster Lewis and Co Estate Agents Coventry