Recent trends of falling PC sales and rising use of tablet for e-commerce should prompt website owners to review how their website displays for different devices.
UK retail sales of goods and services via mobile devices are expected to more than double this year to £8.17 billion, accounting for 18% of total UK retail e-commerce sales, according to new figures from eMarketer.
Tablet commerce will triple this year to reach £4.74 billion and take 10.4% of total UK retail e-commerce sales, according to eMarketer's latest forecasts. By 2017, that figure will reach nearly £18 billion accounting for over a quarter of all UK retail e-commerce sales.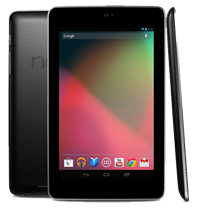 For the first time, more m-commerce sales will occur on tablets than smartphones, with tablets expected to account for 58.0% of all retail m-commerce sales in the UK, vs. a 40.5% share occurring on smartphones.
The tablet is fast becoming a mass-market device in the UK and this year, best estimates are 20 million people—more than one in three consumers in the UK—will use one.
Although PC's and laptops are still important for e-commerce sales, this trend should prompt all website owners to ensure their websites display and work properly on different devices. If your business targets consumers, then switching to a responsive web design is particularly important so your website adapts automatically to the visitor's device. Even websites with a more B2B (Business to Business) target market should keep reviewing their web stats to assess the trends in visits from different devices.
If you haven't already, then you should start planning for when rather than if your website becomes responsive. Call Dinesh of 07941 686113 or submit our contact form for more information.
Reference: http://www.emarketer.com/Article/Tablets-Account-Over-10-of-UK-Retail-Ecommerce-Sales/1010421