As we're only just into 2016, we think it's right to have a very tempting third off web hosting offer to help you squeeze your business costs and get online for less. To qualify for a third off your web hosting you need to do just one of the following:



*Once you do any of the above we'll direct message or email you a personal voucher code that you can use throughout 2016. Just enter your code when you buy a hosting package on our Web hosting shop page and we'll sort out the rest.
If you are looking for good value web hosting that is reliable and fast, backed up by excellent technical support to keep you online, then get in touch. We will manage your website hosting and email accounts keeping your website and email up and running so your're always in touch with current and potential customers.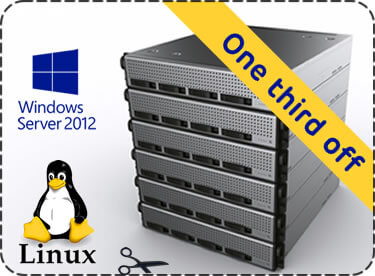 About our web hosting
Our web hosting comes in two main flavours, Windows Server or Linux which mean we can support most web technologies such as asp, asp.net, php, My SQL, SQL server etc. Our Linux hosting is ideal for the running the most popular open source scripts such as WordPress, Prestashop. Standard mail box size is 400 MB (Megabytes) but this is expandable up to 10 GB (Gigabytes).
If you already own a domain name then we can easily point this at our web servers with you retaining control of your domain name registration. Alternatively we can advise on options and buy a domain on your behalf or transfer registration if you are not happy with your current provider. We will also manage the transfer and setup of your website from the latest working files, but do check our web hosting offer terms and conditions for all the fine print.
Once you have your voucher code go to our web hosting shop page and buy your hosting package online. Call us on 07951 686113 to discuss any questions about web hosting and transferring to us.