If you buy one of our entry level web hosting packages then these will come with a number of branded email accounts.
This means that you can ditch those unprofessional looking free gmail or yahoo  accounts for use in your small business or start-up.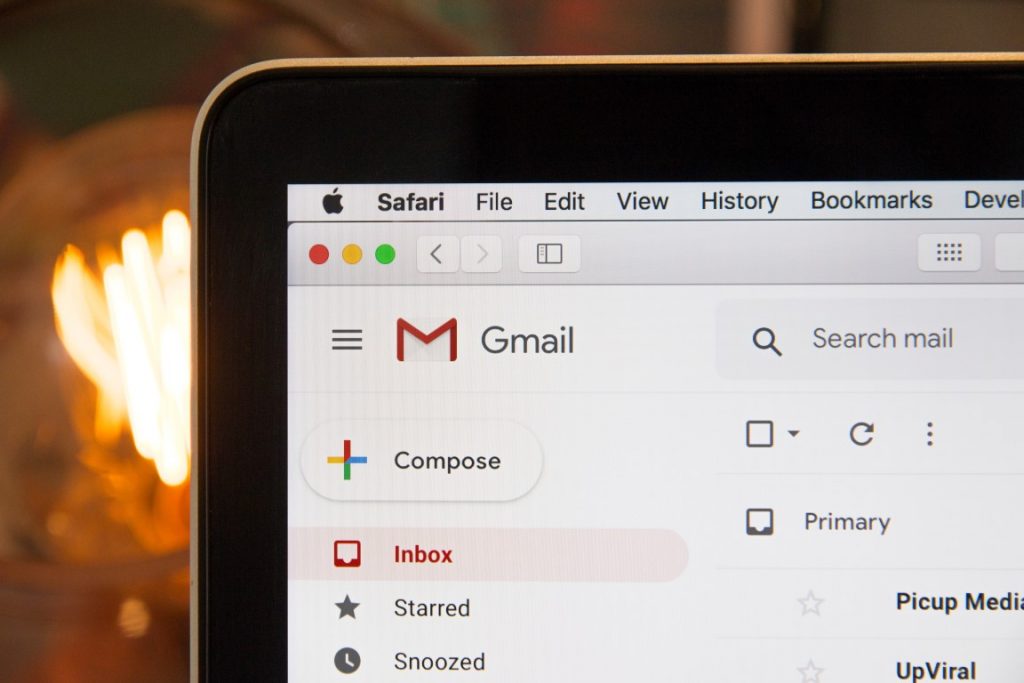 We can set you up with a standard email account email address of "whatever you want @yourdomainname" and generally this is fine many situations.
There are issues with this type of email account:
To keep costs down it uses shared hosting servers which mean that sometimes a server might suddenly get black listed through no fault of your own.
The standard email account has 1 GB of space which can get used up quickly.
The standard mail box does not include shared calendars which means you cannot sync a calendar on your devices: phone, laptop and tablet.
We have very strict spam control measures in place but there have been rare times where delivery to some, often bigger corporate clients has been a problem. This means you could consider enhanced email accounts.
Enhanced email accounts
We offer several enhanced email options:
Enhanced standard mail boxes
These are simply standard shared email accounts with extra space. They are still stored on the shared email server and are available in increments of 2 GB up to 10 GB.  The first upgrade to 2 GB is £15, with each further 2 GB costing £10 each.
Business email platform
This is a new dedicated email platform that provides reliable delivery and extra space. The Business Email Pro option allows the sharing of calendars, contacts and tasks.
Business Essential
One 5GB mailbox
Webmail included
POP/IMAP
Built-in spam and anti-virus protection
Calendar
Contacts
Tasks
£36 per year
Business Email Pro
One 25GB mailbox
Webmail included
POP/IMAP
Built-in spam and anti-virus protection
Shared Calendar
Shared Contacts
Shared Tasks
£90 per year
Although this is a new service, the upgrade is very straightforward and delivery rates are excellent.
Hosted Exchange mail boxes
A hosted exchange mail box provides the best delivery rates, excellent security levels and compatibility with different devices (PCs, laptops, and phones) and operating systems (Windows or OS).
Hosted Exchange
One 50GB mailbox
Outlook Web Access
Microsoft Exchange
Built-in spam and anti-virus protection
Shared Calendar
Shared Contacts
Shared Tasks
Free copy of Outlook
£90 per year
This uses Microsoft servers so there will be no problems for emails being rejected or falsely marked as spam. Emails are synced and regularly update, so you send an email from your phone and you can see it almost immediately on your laptop.
Some FAQs about business emails
I already have an email account, what happens to my old emails?
If you give us the access details we can download a copy of your old emails and export them to your new email account. We may have to make a small charge for this process as it needs to be done carefully and can take a long time. We recently migrated a client's 20 GB of email data to a new exchange email account.
Can I sync up my phone calendar with my PC, laptop or tablet
If you opt for an exchange email account or business email pro then you can easily sync up your calendar and share with others. You can use CalDav to share it with your devices so you can add appointments on your phone say and it automatically appears on your PC
If you use Google Calendars then there are free add-ons that enable you to sync up events and appointments with your calendar on the Thunderbird email program (Lightning and Provider for Google Calendar – see How to Sync Google Calendar With Thunderbird  for more information.
Can I share my calendar with others?
Yes, if you have the Exchange or the Business Pro email accounts.
What other features do your email accounts provide?
As well as excellent quality email accounts additional features include autoresponders (good for Out of Office replies,  auto-replies etc), forwarding email addresses, email signatures etc.
Get in touch with Dinesh on 07941 686113 if you need help on web design, web hosting, SEO services, domain names or email marketing.