A manual website SEO audit involves a human SEO expert analysing website data and coming up with a list of recommendations and modifications. We have seen several free auto-generated examples of website audits and we haven't been very impressed with the results in the main.
The information supplied is sometimes wrong but, that aside, it often lacks interpretation of the data to generate a list of tasks, strategy and tactics for boosting good quality web traffic.
Having seen several auto-generated website SEO audits we don't think there's any substitute for a manual website audit.
Here are some of the main areas that are covered by a website SEO audit.
Data Analysis tools for website SEO audit
The first stop for any website audit is to gather data from the following sources:
Google Analytics or other webs traffic system – for web traffic data
Google Search Console – how your website is performing on Google Search.
Bing Webmaster Tools – how your website is performing on the Bing search engine.
Website speed – use free services like Google PageSpeed Insights or GTMetrix
Broken link checker – check for missing images and outdated internal and external links try https://validator.w3.org/checklink or Xenu's Link Sleuth
SSL testing – configuration of any SSL web server on the public Internet see SSL Server Test
Screaming Frog website crawler – free for sites with less than 500 pages – Screaming Frog SEO Spider
Premium SEO tools – like SEMRUSH, AHrefs, Moz etc. There are lots and can be a useful and time-saving one-stop shop for website data.
Key Performance indicators – such as volume and quality of enquiries, number of orders etc.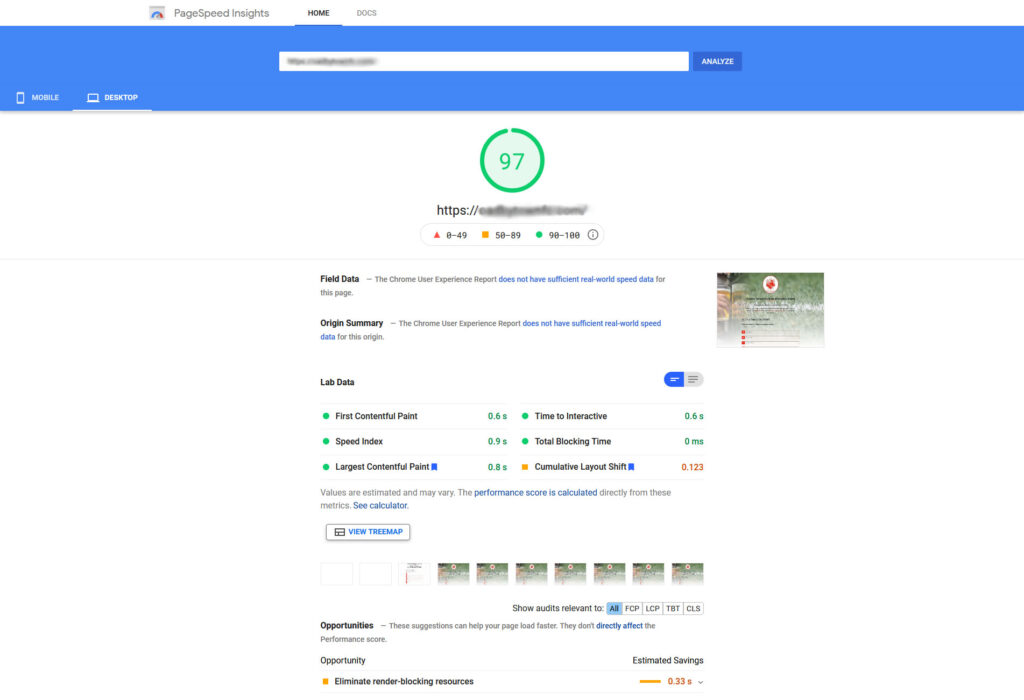 These tools can generate a large amount of potentially useful data; what matters is what data is extracted and how it is interpreted.
Examples of data that can be extracted
A combination of Google Analytics and Google Search Console can provide some very useful insights into trends in website traffic and what are your most important website pages and highest traffic days:
Web traffic over the full year cycle, comparison to the previous period etc.
Most popular landing pages.
Search queries that generate the most web traffic and landing pages.
Most popular pages for different devices e.g. PC / laptops, mobile and tablets.
Most popular landing pages for social media and other referring websites.
Web traffic by time of day, day of the week and month.
Locations of website visitors etc.
Technical audit data
As well as interesting information regarding current website visitors it is useful to analyse a website for technical issues such as 404 pages, broken links and website speed.
These are important both for the quality of the web user experience and how search engines like Google can remotely evaluate the quality of a website.
If your website contains technical errors such as broken links, slow loading pages and other problems then it is likely that your website will be downgraded in search results. These technical performance indicators are easily evaluated by search engines and included in their algorithms so you need to make sure you can identify and fix problems on your website.
Interpreting the data
The main human task in this process is to draw together the vast amount of information to come up with a report with short, medium and long term actions.
The auditor also needs to come up with some strategy and tactics based on the current usage.
Analysing search queries might reveal that that website needs to include more information or boost the prominence of a particular topic.
Knowing most popular times of day or locations will help you decide when you should release important information.
Referring sites analysis should tell you what social media sites deliver the best quality web traffic.
Automatically generated website audits can provide useful information, but there is no substitute for interpretation by experts to help boost your website's effectiveness.
Get in touch with Dinesh on 07941 686113 if you need help on web design, web hosting, SEO services, domain names or email marketing.
Further reading