There are many factors that should  influence you when choosing your web design company. It's a big investment of resource both in direct costs and time so choose wisely. Also most businesses rely on their website both to portray the right professional image and promote services directly to customers.
Thankfully it doesn't have to be a matter of luck. We suggest the following 5 question that you should consider when choosing your web design company.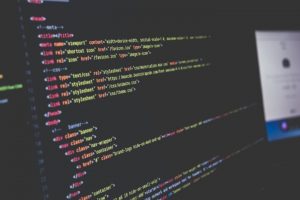 Do you offer a clear and strategic approach which minimises jargon?
Even if you know something about web design and development, your contact at the web design company will be far more knowledgeable about all aspect of web design, web hosting and digital marketing. What you should be looking for is their ability to communicate the company's approach to web development and advise in all aspects the process. This should encompass going from specification to the final live website.
Ideally, their approach has been refined by many years of "lessons learned" and continuously augmented for emerging best practices. Seek to understand their overall approach, how their process plays out, what takes place at each stage and what your involvement will be at each step. An agency's process should give you a sense of confidence in their ability to deliver a successful project for your firm.
Can we review their past projects, testimonials and talk to clients?
You should feel free to request URLs of their past websites, read testimonials on their website and request permission to talk to past clients if possible.
Sometimes it's very instructive to pick a project and ask your contact to describe their approach to the web development, highlight any problems they had, whether the project succeeded in terms of commercial performance and other key performance indicators.
Can you provide web development terms and conditions?
While we are often pre-programmed to skip through terms and conditions it's important that your web design company can provide a detailed and tailored set of terms and conditions that cover areas such as payment terms, after care of the website and scope of the project.
How do you approach project planning and management?
Some companies may produce immaculate project plan charts, some may produce a list a list of key milestones and dates. Others may use software such as Basecamp. All of these approaches are valid and can succeed.
What matters most is how seriously people take their actions and timings. It might be something as simple as testing and reviewing a new feature promptly. A project always goes more smoothly when  good relationships are established with project team members from client and web design company.
Do you offer or recommend add-on services such as domain names, web hosting, SEO and email marketing, design and print?
It's important that your web design design company can offer related services or can recommend other companies that can help. They should be be able to offer or recommend services that can help your website project succeed such as web hosting, domain names, SEO, email marketing, design and print.
Get in touch with us using our contact page here: contact us.
Finding the best web design agency