Despite intensifying competition from Microsoft's Bing and more specialist search engines, Google remains the most important Internet search tool. Anyone running a website for business needs to understand the key factors that boost a website's ranking so you can make the right decisions about your marketing and SEO (search engine optimisation) efforts. No busy entrepreneur or marketeer should expect to understand the minutiae of how Google's search algorithm works but here are 5 important factors you should know:
#1 Google is constantly changing
A cash rich company like Google is always bringing out new services and products and doesn't fear failure. Its search engine is also constantly being refined and improved, trying to catch the unethical or dishonest and move them below websites that offer a better service for its users. That said, if you continue to provide relevant good quality content that is regularly updated you won't go far wrong.
#2 Your competitors are already optimising their websites for Google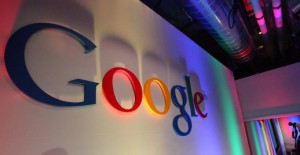 Your competitors will be competing with you for the best organic search rankings and Google Ad Words positions. If you haven't got a website and rely on social media then you are sending out the wrong signals that your business is so flimsy that it isn't even worth a domain name and hosting. If you have a website, you need to have plans in place to optimise it for search engines so new customers can find you.
#3 Google isn't just a search engine any more
Google has additional interrelated services such as Google +, You Tube and Google Places that you need to consider for your business as they can boost your website's rank on the main search engine.
#4 Google strives for a high-quality user experience
This is the most important point of all. Google will favour websites that provides its users with the best experience. If your website has good quality content that is changed frequently, Google's algorithm will boost your website above competitors because it's likely anyone visiting that website will get their phone call or email answered or find information that is useful. This good user experience is the key to how Google has been so successful and continues to be most people's default search engine.
#5 Google wants to know everything it can about you and your business
Google has already begun rolling out features of its new Knowledge Graph technology. If you're a business owner on the web and you're unfamiliar with Knowledge Graph, then visit this link for more information: Inside search
Right now, backlinks are by-and-large the most effective method Google currently has in determining where to rank a site in the results, making them an important pursuit and ranking factor for SEOs. But Google may well be moving away from links as Knowledge Graph becomes more powerful, versatile and stable. Your company's authority, influence, and reputation are being ever more intelligently indexed – and scrutinized.
If you want to discuss any aspect of Search Engine Optimisation and how to boost your website on search engines get in touch with Dinesh on 07941 686113 or submit our contact form.
Read the original article here: SEO Beginner's Guide: 5 Things Every Business Owner Should Know About Google