Booming online sales boosted revenue for Argos and Dixons as sales grew by 3.8% and 5% respectively. Business over the internet made up almost half of Argos' sales as shoppers made more purchases using tablet computers and mobile phones.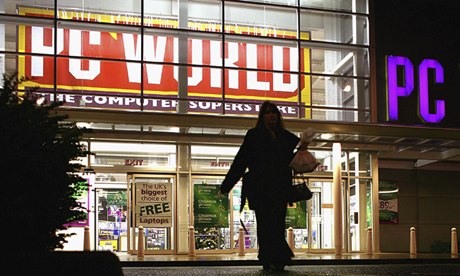 Both businesses were written off as dinosaurs a few years ago but have revived themselves by focussing on Internet shopping. Argos had its best Christmas trading for more than 10 years as customers ordered online and picked up goods in shops. Internet sales have helped mark out retail's winners and losers over the crucial Christmas trading period. Next was able to withstand pressure to reduce prices because of its excellent internet operation while Debenhams, which is weaker online, resorted to a failed strategy of aggressive promotions and price-cutting. Morrisons blamed its lack of online capability partly for the worst performance of Britain's big supermarkets.
Adding online sales to your website presence need not be expensive and could help you boost business. Get in touch to discuss the options – call Dinesh on 07941 686113 or submit our contact form and we'll be in touch.
More information here: Argos and Dixons triumph during Christmas sales as online retail booms