So what are the best ecommerce platforms for SEO and sales? A lot depends on where you are with your business, your financial objectives and your budget for development and administration. First a bit about my background.
I was involved in developing e-commerce from the early days (around 2001) when everything had to be programmed from scratch and at times it felt like we were fire-fighting issues that we or our internal clients hadn't thought of. They were exciting times and I loved watching the orders roll in and telling anyone that would listen (or not) what the latest sales were and how much we had made online that day. Previously we had sold our products through conventional sales channels like catalogues, adverts, leaflets etc, so this definitely felt like we weren't in Kansas any more. In this day and age, the world has moved on considerably and there are several commercial and open source e-commerce platforms that can help you sell online profitably and grow your business.
When you are looking at the best e-commerce solution, it's often better to be pragmatic about your choices. You might have heard that platform X has great features, but the web development company you trust has only significant experience in platform Y. Sometimes it's worth the risk as particularly open source platforms can be customised relatively easily but sometimes it's better for the sake of meeting project deadlines and development cost constraints to go with a platform that all the key essential features but be prepared to compromise on the desirable features. One aspect that makes or breaks an e-commerce website is generating orders and position on search engines; this means that how a platform delivers SEO features becomes very important. We first look at some of the top open source e-commerce platforms and then look at how these and some others perform for essential SEO features.
Best ecommerce platforms assessed
So what are the best e-commerce platforms for SEO and sales. Here is a description of some of the best open source platforms around:
Magento
Magento is a serious e-commerce platform for online shops. It's loaded with scores of features and the specs needed to put up a powerful e-commerce website. With plenty of extensions and documentation, it's extremely customisable through its admin interface, which is generally easy to use if you're a web developer.
Magento has two versions – the open-source and free Community version, and the paid Enterprise version. The Enterprise version isn't cheap, but it does come with improved functionality and better support. To implement a Magento website you'll need a powerful web server – we recommend a VPS server or a Dedicated server for hosting a Magento website plus a web development company that has experience or is a certified developer.
For some, Magento will be too complex to manage, and the additional functionality might confuse users. However, Magento is the undisputed leader in e-commerce platforms, and should be considered for large e-commerce stores.
Pros
Extremely powerful
Offers a wide range of customisation
Hundreds of professional and high-quality templates and add-ons available
Integrates with a bunch of payment gateways, including Authorize.net, PayPal, and 2Checkout
No need to upgrade to a larger solution in the future, as Magento scales well
Cons
Difficult to customise if you're not a web developer
Steep learning curve means it's not a system for the enthusiastic amateur
Lack of support for the Community version
Recommended for: Larger businesses who need to invest in a more tailored solution for e-commerce and also need the system to share data with for example ERP systems, stock control software etc.
osCommerce
osCommerce is one of the most popular e-commerce solutions. It has a simple interface you can easily get acquainted with and also has over 7,000 free plug-ins available, which means you'll rarely be without the functionality you need.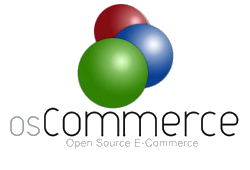 Unfortunately, our experience is that the platform has been vulnerable hackers, which means that if you install osCommerce, you will need to make certain that you use the latest versions and make certain you have extra security in place, such as secure passwords, secure plug-ins, and regular checks.
While its design can seem basic, the lightweight code gives you fast response times and download speeds, making your shop load faster than others, and it supports various payment processors as well.
Pros
Free and open-source
Feature rich
Easy to install and use
Wide range of plug-ins and add-ons to improve functionality
Response time and download speed
Cons
Security issues
Not many templates
Free-based tech support
Overcomplicated code
Outdated design
Recommended for: clients that need a fast loading website but are aware of the added security measures.
wooCommerce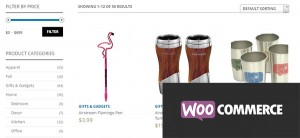 WooCommerce is an open-source and free to download WordPress plug-in. You need to have WordPress installed and, ideally a wooCommerce compatible theme. Then install the plugin and you're ready to configure it to your needs. It comes with a great set of tools and features to get your online shop up and running, plus hundreds of high-quality plug-ins to enhance it even further.
As is common with WordPress website it has a solid SEO foundation, with SEO-friendly links and built-in meta tags, and provides your standard shopping cart components, such as inventory, coupons, shipping, and payment integrations. It supports PayPal as a standard payment option but you will need to integrate it with other payment processors. There are open source (free) or commercial plugin available that will help you configure the administration and front-end
Pros
Easy to set up and configure
Access to a wide collection of WordPress plug-ins
Provides an easy one-page checkout
Cons
Requires a WordPress installation
Needs to be integrated with a payment processor
Limited support
Recommended for: start-up companies, those who want to get into selling online but haven't got a large budget.
OpenCart
OpenCart is a quick to install and easy to work with for developers and site adminstrators. You can customise most of it from within the admin interface, and also comes with great extensions for even more customisation.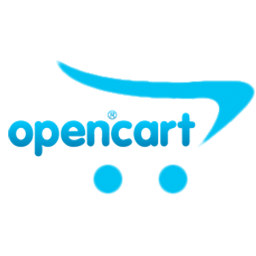 Along with discount coupons, product ratings and reviews, and unlimited categories, OpenCart also allows your customers to check out without creating an account – great for those one-time impulse purchases that lead to a long-term relationship when they see how great your service and products are.
Pros
Wide variety of add-ons, including Google Analytics, Facebook, and Twitter
Integration with most major payment processors, including PayPal and Authorize.net, as well as 700 more through extensions
Ability to edit the CSS through the admin interface for easier layout changes
Cons
Very few free themes available
Requires technical knowledge and coding experience
Lacks some important features which can be fixed with the right extensions
Recommended for: Those that have more requirements but aren't ready for the investment in a full-blown Magento e-commerce website.
Zen Cart
Zen Cart is an open-source e-commerce solution that is maintained by developers and designers from all over the world. Despite being a fairly easy to use e-commerce platform, you will need some PHP and MySQL skills to maintain it properly.
Zen Cart is highly customisable, which means that, with some knowledge of code, you can transform the front-end of your e-commerce store into anything you like. You can also sell downloadable products, such as e-books and software, and there are marketing tools in the admin interface, such as newsletters, banners, gift cards, and vouchers. Although it has been seen as a more secure version of osCommerce the lack of standard SEO features and mobile friendliness are an increasingly significant problem for
Pros
Detailed documentation and an active community
Almost 2,000 plug-ins available for extra customisation
Sell downloadable products
Cons
Requires PHP and MySQL skills
Lacks SEO features
Standard templates lack mobile friendliness
Recommended for: Those that have more requirements but aren't ready for the investment in a full-blown Magento e-commerce website.
Prestashop
Prestashop is a free open source e-commerce platform that is installed on 250,000 shops worldwide and is available in 60 different languages. It started in France in 2005 as a student project. It has a very useful array of standard features that can be customised but 'out of the box' it provides everything you need to setup a highly sophisticated online shop that can be easily linked to most payment gateways.
As it is open source it can be customised to your requirements, plus there are is a huge array of
Pros
Detailed documentation and an active community
Easier to customise than Magento
Fast loading and mobile friendly
Good Add-on support
Good customer communication facilities
Excellent Back Office
Cons
Buggy product import facilties
Most useful Add-ons are commercial and need an annual licence fee for updates
Convoluted process to customise appearance and position of elements
Recommended for: Small to medium sized businesses who need more features.
Which are the best e-commerce platforms for SEO
It is vital that the e-commerce platform gets indexed by search engines and there are a number of features that are critical in making sure this happens to benefit your business:
Independent Navigation Links – can you control the navigation link is the text that appears for your products and product categories in the navigation menu of your site – weighting 10/10
Independent Page Titles – There is a  strong correlation for Page Titles that include a key search term, particularly when the search term is placed at the beginning of the Page Title. It is visible in the Page tab in your browser and in the bookmark link. It needs to be easily editable within the admin. – weighting 10/10

Keyword rich Page URLs – these should contain a key search term as is is a known ranking factor e.g. You may have a jacket listed under the product name of "Dakota". It would be preferable for the page URL to include a description of the jacket close to how prospective customers might be searching for it online e.g. "http://www.YourShop.com/double-breasted-wool-coat-Dakota". – weighting 9/10
Independent Meta Descriptions – The Meta Description is the text that appears with your listing on the results page of Google. While the description does not directly impact your position in the search results, it can have a considerable impact on whether search visitors will click on your listing as opposed to one of your competitors. – weighting 9/10
Image ALT Tags – An ALT tag is text added to a product image to describe the image to search engines and users who are unable to view images in their browser. It doesn't have a huge influence on search engine ranking but can mean a page gets appear in search engine image results. – weighting 3/10
Independent H1 Headings – The H1 heading is typically designated as the main heading that appears on your product and category pages. There is good correlation for H1 headings that show relevance to a search term used on Google. Most of the platforms do not offer this feature. – weighting 3/10
Canonical URLs – A Canonical URL is the original address of a page that could be found in more than one location. It is important not to be clear which is the main URL for a piece of content. – weighting 7/10
Integrated Blogging Platform – it is important to keep your customers engaged in soft-sell useful content that keeps them coming back to your website. You are far more likely to attract external links by having a blog that contains topical, engaging and shareable editorial-style content. Therefore an integrated blogging feature is important. – weighting 10/10
Social Sharing buttons – Social sharing buttons are easily-recognisable icons that allow your visitors to share your site, products and blog posts on the most popular social networks. – weighting 8/10
Auto XML Sitemap – An XML sitemap is a file located on your web server to help search engines find and index your content. Note that the XML sitemap differs from an HTML sitemap which is designed to help human visitors find the content on your website. – weighting 9/10
Use of own Domain Name – A domain name is the unique name by which your website is found on the internet. Your domain name will typically be the same as your business name e.g. asos.com. – weighting 10/10
Own IP address – An IP address is a unique number that represents the location of your website on the Internet.  We could, for example, access Amazon's website via the domain name Amazon.com or via its IP address at 72.21.215.232. We generally prefer to use easier-to-remember domain names as opposed to an IP addresses when we wish to visit a website. – weighting 2/10
Here are the scores from excellent work by SEO trainer and consultant Danny Richman:
Make sure you speak to your web developer about their views regarding the most SEO friendly e-commerce platform and what is the best for your business and future plans.
Contact us using our enquiry form and visit our blog for the latest news on web design, web hosting and e-commerce.
Further reading
How to Choose the Best Ecommerce Platform for SEO
Which is the Best E-commerce Platform for SEO?
Which eCommerce Cart Ranks Highest on Google?
Five of the most popular e-commerce solutions – reviewed!