If you have a completely new website with a new domain name then you have the challenge of getting this indexed by the main search engines Google and Bing as soon as possible. You could take the 'Build it and they will come' approach but that isn't really an option if you want to get a return on your investment. You could also take up the offer of the 'First page of Google, guaranteed' SEO (search engine optimisation) companies who may adopt the worst 'black hat SEO' practices that get your site banned by Google if they discover poor practice or attempts to spam the search engine.
First of all you need to be realistic. It can take 4 to 6 weeks for a website to get indexed and longer to get significant positions on Search Engines Results Pages (SERPS). If you want to streamline the process then here are some basics principles that you can follow:
Know your keywords and how you want to found
First, you need to define what it is you're trying to rank for. There is no such thing as simply ranking. You have to rank for a given keyword.
As you prepare your new website, decide what keywords you're trying to rank for and use these on your page's body copy and the Title tag and Meta tag description. Your website should still read well and explain your products and services properly but you should also include keywords that people might type into Google to find you.
One good place to start is the Google Keyword Planner tool which takes a list of your supplied keywords and gives you an idea of their relative search volumes so you get an idea of what is most popular.  It also provides keyword suggestions which is a good way of finding phrases and keywords that are related to your area that you might not have considered.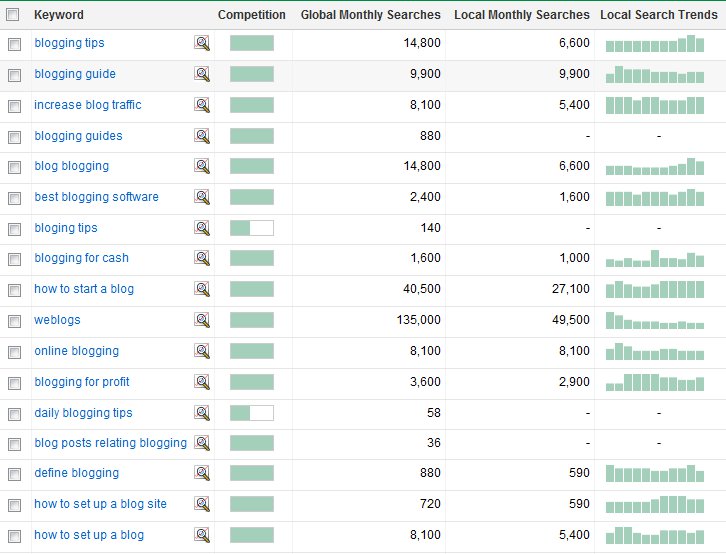 The relative search volumes can be very useful. After doing keyword research we realised that the a particular order of keywords had higher search volumes  so we included this variation on the website and improved the search engine rankings as a result.
We recommend selecting a few long tail organic keywords. Long tail keywords consist of more than four keywords. They provide the best level of focus and concentration for your site's SEO.
Marketing Hub wrote a succinct post that defines long tail keywords and factors that proves its power.
According to Moz's research, long tail queries account for more than 80% of all organic traffic on the Internet.
Here's why this is important. If you want to rank for a head term, you have virtually no chance of ranking, let alone in the first few weeks of your site's existence. For example, let's pretend you want to rank for the term "mobile phone".
Based on a keyword grading analysis from Moz, this is a hotly contested term.
The sites on the first page of Google have extraordinarily high Domain Authority — as high as 100 (Wikipedia) and 95 (Samsung). You don't stand a chance.
But why would you want to target a word like that anyway? According to research, longtail keywords have more impressions, more clicks, and more conversions which is the whole point of the exercise.
If you want to rank on Google, first define what keywords you're targeting, and then you can move on to the tactical methods described in this article.
Building the SEO foundations for your website
We use WordPress for most of our new website designs as it provides great flexibility and excellent support and facilities for building good SEO foundations:
Good commercial, responsive themes are available that dsiplay and work properly on all devices
Facilities for optimising the website to load quickly such as image optimisation and good coding standards
Excellent SEO plugins such as Yoast that guide you through the process of setting up pages that rank well for search engines and it provides full functionality for most of the critical SEO elements (apart from SSL and caching, which are handled by other plugins).
There are other Content Management Systems on the market such as Joomla, Drupal etc but we have found WordPress to be one of the best for SEO.
Don't Allow Your Site to be Indexed Until it's Ready
Your new website is like a Christmas present. You want it to be wrapped up and put under the tree until it's time to open it up.
Like a good Christmas present, you don't want anyone to see it until it's time to be opened.
To do this for your website, you can create a robots.txt that tells the search engines not to crawl your site. You may also add a noindex and nofollow tag to the site's header. In WordPress, you can do this by adjusting the site's privacy settings. Your website hosting provider may even allow a cPanel password protection if you want to add another layer of access security to your site. If you use WordPress then there are some good holding page plugins that allow the website development to carry on behind the scenes, only visible to logged in users.
The moment you want your site to be live, you should remove these tags (and the password), and let the indexation begin.
Create lots of content
Let your creative juices flow and create lots of content before your website is indexed or crawled. Each main page should contain at least 300 words as search engines, longer if you can and it does not result in excessive repetition or poorly written pages.
What's indisputable, however, is the impact that long form has in the search results.
SerpIQ discovered long content is correlated with higher search results. In other words, the more content on a page, the higher that site ranked in the search engines.
When Moz measured word count and search ranking, they found a similar trend. Longer content received better indexation, higher ranking, and more backlinks — all ingredients to a successful website.
Even though many SEOs know that longform content works, it's hard to actually do the hard work of creating it.
If you do the work of creating the content, then the search engines will find you and rank you accordingly.
Keep Creating Content
Don't simply create the content and stop. Keep at it.
The search engines reward websites that have a regular output of high quality content. Based on Moz research, the freshness of your content influences its ranking.
One of the things working in favour of a new website is the fact that it is new. Due to Google's algorithm, newer websites — or recently updated websites, to be more precise — are likely to edge out more authoritative sites that publish content less frequently.
Promote your new website
Finally, you need to get people to read your content.
Many times, a site won't get recognized by the search engines until it gets recognized by users. Why is this the case? It has to do with the impact of user metrics on search ranking.
When Google ranks a site, it does so based on more than 200 factors. One of those factors is how many people click the site in the SERPs. The number of people clicking your site from the SERPs isn't any secret. You can find out yourself using Google webmaster tool (now Search Console).
Moz considers this to be one of the top ten categories of the Google algorithm.
The more people you have looking for and clicking on your site, the better your ranking.
This introduces a classic Catch 22. In order to get high rankings, you must have a lot of searches and visitors. But in order to get a lot of searches and visitors, you must have high rankings. Which comes first? How do you jump into the cycle?
The answer lies in promotion. Don't simply publish content and expect it to magically become an overnight sensation. It's up to you to promote it.
How do you promote it? The goal of promotion is to get eyes on your content. People need to see it, read it, click it, share it, interact with it, comment on it, copy it, email it, etc.
Here is what you can do:
Facebook ads/promoted posts
Email newsletters
Sharing it with influencers and asking them to share it on their social networks
Posting it on Facebook
Posting it on Twitter
Posting it on Google+
Posting it on LinkedIn
Posting images on Pinterest
Posting it on industry forums
Posting it in comments
Promoting it using PPC
Syndicating it
Be aware that sharing links on social media increases SEO impact if you can get interactions. For example on Twitter, retweets and likes, on Facebook, page like, post likes and shares have a positive effect.
By starting in the right place with a good quality responsive website and great content that is updated frequently you give yourself the best chance of getting your new website ranking quickly of Google and Bing.
Get in touch with Dinesh on 07941 686113 or submit our Contact us form. Visit our blog page for the latest news on using the web to grow your business.
More information here: How to Help Your New Website Get Indexed on Google