When we use the term web design we don't just mean the appearance of a web page. While features like design, layout, colours, fonts etc are important, your website isn't (nor should it be) an online reproduction of a paper brochure.
Thinking this way risks means missing out on opportunities to keep your audience engaged and interested. Get it wrong and it's bad for your business and website health in two ways:
1.      Missed opportunities
Your visitors aren't spending enough time on your website to understand your products or services and therefore not taking the next step to place an order or enquire.
2.      Search engine rankings harmed
Your engagement data can affects ranking (see our earlier blog post on ranking factors). Google does measure something called dwell time to assess engagement.
Dwell time
This is defined as the actual length of time that a visitor spends on a page before returning to the SERPs (search engine results pages).
In theory, the longer the dwell time the better, as this indicates whether or not the search engine user got what they were looking for.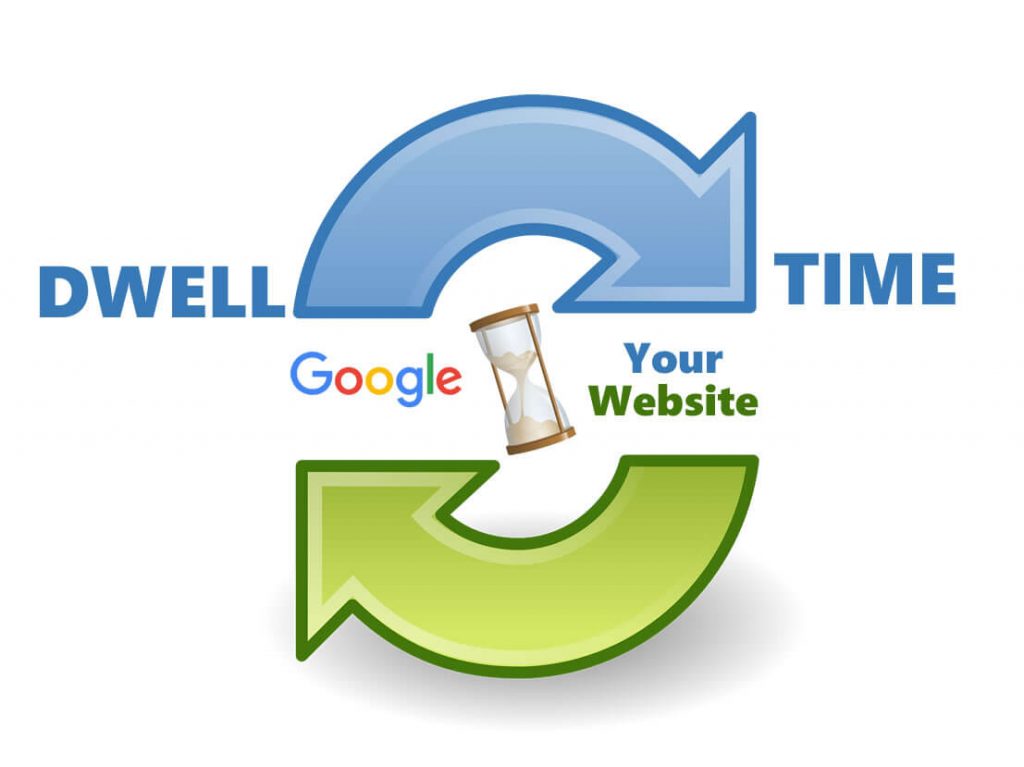 Whether dwell time does actually strongly influence rankings is controversial:
Google's Paul Haar stated that they do NOT influence rankings. Rather, they sometimes use them as search quality testers. They will run a test for a certain query with a limited set of users and use those factors as a quick evaluation of the quality of their results.
Wordstream's Larry Kim is still has an open mind about the issue:
However, I'm not saying that bounce rate is used as a direct ranking factor. And Google definitely doesn't need Google Analytics to compute dwell time. What I believe is that, in some Rube Goldbergian way, bounce rate does in fact (indirectly) impact rankings.
While there may or may not be a case for improved rankings, there is a strong case for using data from Google Analytics to improve web design for better engagement.
When we use the term web design, we mean the BOTH the appearance and features of the website. These are the elements of a page that keep the user reading the content, clicking on links and visiting other pages of your website.
First you need to review your website data and highlight areas and sections that need improving.
Improving web design by measuring performance
There is a wealth of useful data available to you as long as you have Google Analytics installed and a property setup in Google Search Console. Your web developer should have already done this or you should ask for this to be added and access provided.
As we have said before while you can't measure dwell time, you can measure engagement metrics that are proportional to and probably correlate with dwell time: bounce rate, time on site, pages per session and conversion rate.
You can also explore other engagement data such as path through the website and site speed to help you identify sections of your site that need improvement.
All of this data, used correctly, can provide useful feedback on whether your web design is causing problems for the user. They are unlikely to complain, they are unlikely to fill out survey. They'll just leave your website.
When you have installed Google Analytics and the account is receiving data you can go to the homepage.
If you go to Audience > Overview you can get some headline figures for user engagement:
Bounce Rate – The percentage of single-page sessions in which there was no interaction with the page. A bounced session has a duration of 0 seconds.
Pages Per Session – Pages/Session (Average Page Depth) is the average number of pages viewed during a session. Repeated views of a single page are counted.
Session Duration – The average length of a session.
These measures can be tracked over time and used as performance indicators to identify issues.
Investigating user engagement for individual pages
In order to investigate individual pages you need add and verify a property in Google Search Console and then link it through Google Analytics.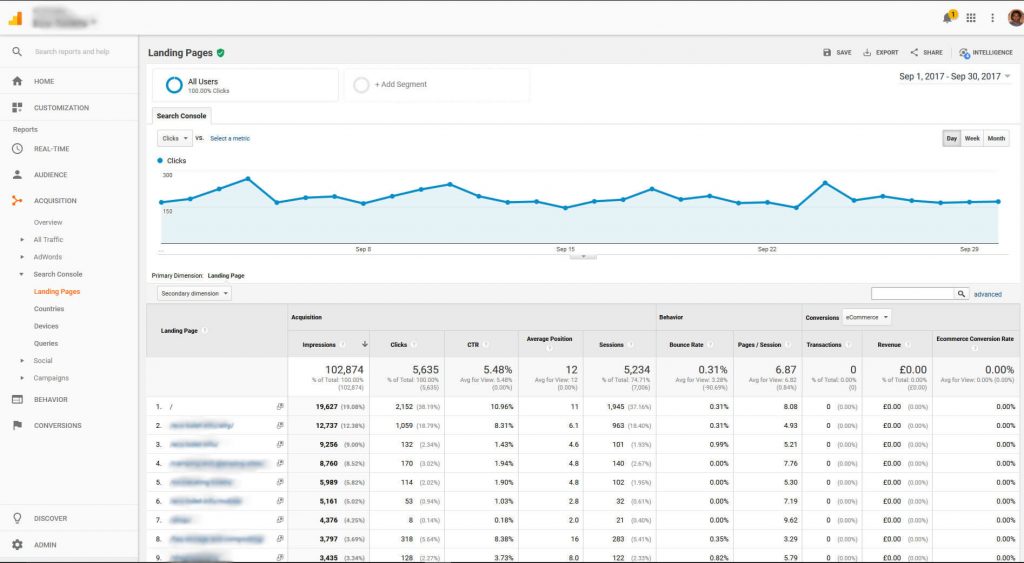 You can then go to go to Acquisition > Search Console > Landing Pages
Here you can get an overview of the engagement data for your highest traffic pages.
This data can help you identify which pages have the highest bounce rate and therefore target the pages that need improving.
Using users flow
There is a very useful section of Google Analytics, Users Flow, which can show the common paths through your website. This is very useful for identifying issues and opportunities for improving user flow through a website.
For example if you have a shopping cart on an e-commerce website you should be able to track which pages are causing users to leave before they have completed a sale.
Using data from improving web design
There are headline data and there is also ample opportunity to dig deeper into Google Analytics to discover more about how users are engaging with your website.
It is then down to improving web design to help boost this performance:
Improved content and copy.
Media such as images and video.
Calls to action.
Page layout.
Links out to other pages on your website.
Interactions on-page.
We will cover this in more detail in a future blog posting. Please visit our web design portfolio for recent work and our page on web design services. Please get in touch if you have any further questions on 07941 686113 or click on our contact us page.
Further reading
Dwell Time: The Most Important Metric You're Not Measuring
Do website engagement rates impact organic rankings
Save
Save