In the UK the consumer is protected by rules and regulations that govern product quality and consumer rights of return if something is wrong. Online consumer rights are even more stringent and need to be understood by consumers and e-commerce shop owners.
Legislation like this does not need to be a burden for online shop owners as it gives consumers more confidence to buy online from vendors. With some exceptions, most consumers are not out to scam an online vendor but it is very important that all parties understand their rights and responsibilities.
There are two pieces of legislation that apply. The Consumer Rights Act 2015 which came into force on 1 Oct 2015 covers all types of purchase: in-store, online, telephone and mail-order.  Specific rules on refunds for online, mail-order and telephone sales are covered in the Consumer Contracts Regulations 2013.
When you buy goods anywhere in the UK and Europe they must be:
Satisfactory
As
Described
Fit for purpose
And last a
Reasonable length of
Time
The Money Saving Expert website have, rather brilliantly, come up the SAD FART mnemonic as way of remembering this. There's lots of fine details you can explore further on their consumer rights page but we're going to focus on the rights governing goods and services bought online.
Types of products
There are three types of products:
Goods – something you can hold in your hand
Digital – something you download to your device e.g. computer games, films, downloaded music, ebooks or mobile phone apps.
Services – such as a massage therapy session, taxi ride etc
If you buy or sell any of these then there are general and specific rules governing the purchase.
If the item doesn't meet the SAD FART legal definitions of satisfactory, as described, fit for purpose etc then the vendor is obliged to act:  a record player should play records, a leather jacket should be made of leather, a downloaded game should play on the platform as advertised.
Actions available and timescales
The type of action expected varies with the time period after purchase and the individual policy of the shop.
The type of action can be one of the following:
Full refund
Replacement of item
Repair of item
If a fault is found within 30 days, then the consumer is entitled to a full refund. After that, they lose the short-term right to reject the goods and they will have fewer rights, such as only being able to ask for a repair or replacement, or a full or partial refund if this doesn't work.
The contract and responsibility always lies with the vendor, not the manufacturer of the item. If something goes wrong after the 30 day limit then it's the discretion of the vendor on the action taken. For example if you buy a new television you should expect it to last, in normal use, at least two to three years without going wrong. If it breaks after a year then
With digital content there is no automatic refund within 30 days. The consumer can ask for repair, replacement or partial refund.
In the case of services, it's a little harder to define but the consumer's rights are covered by Part 1 Chapter 4 of the Consumer Rights Act 2015 where consumers should expect services to meet the following standards:
Reasonable care and skill
Within a reasonable time
At a reasonable price
This applies whether you purchase a service in-store or online. There should be an agreement that covers the price, standard of service and timescale. For example a plumber might quote for fixing a boiler and then adds on extra charges. This is not legal, unless justified in the light of new information or changing scope of the work.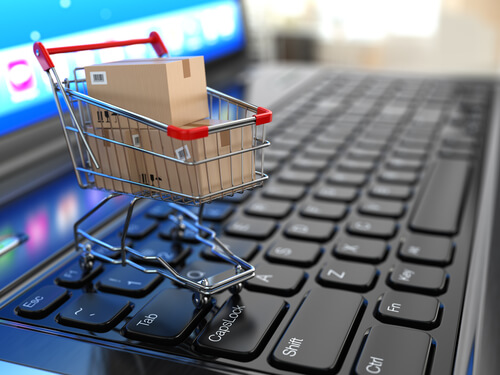 Specific online Consumer rights
When a consumer buys something online they are covered by the Consumer Contracts Regulations 2013. This means that in addition to SAD FART, the consumer has the right to cancel their order and get a refund – even if they've just changed their mind.
This includes contracts for goods or services (including digital content) of any value ordered from an EU-based business via mail order, phone or online.
There are crucial timings regarding the right to cancel.
Goods – 14 calendar days from the day after all the goods are received.
Services – 14 calendar days from the day the order is placed.
To cancel an order the consumer must send a form, letter, email or fax or a vendor supplied form within the 14 day period.
Once a consumer has cancelled, they have another 14 days to return the items in reasonable condition (not necessarily in the original packaging). If the goods are damaged the seller can take the relevant cost from the refund.
Who pays for sending the item back?
The seller must provide the refund plus the least expensive delivery option.
You'll also usually be asked to pay for return delivery, unless the seller doesn't say this in its T&Cs, or the goods were faulty.
Items excluded from this are the following:
Fresh food and flowers
Personalised or perishable goods
Accommodation/transport/leisure services purchased for a particular timeframe
Newspapers and magazines (unless they are part of a subscription)
Sealed audio, video or computer software that has been opened
Buying or building property or paying rent
Medical products and services
Hiring a taxi, boat or plane
Goods that fluctuate in price (such as foreign exchange)
Emergency repairs and maintenance
Financial products, package holidays or timeshares (although these have different rights)
If you have examined the goods in a shop then ordered from the same retailer online and this inspection was specifically noted as part of the purchase contract
If an item is only reserved online but paid for in-store
If something is bought at an auction
There are many grey areas or examples of exceptional cases, but the basics of these regulations work well to protect the online consumer rights and the business interests of the online shop owner.
Money Saving Expert consumer rights refunds and exchanges
Consumer Contracts Regulations 2013