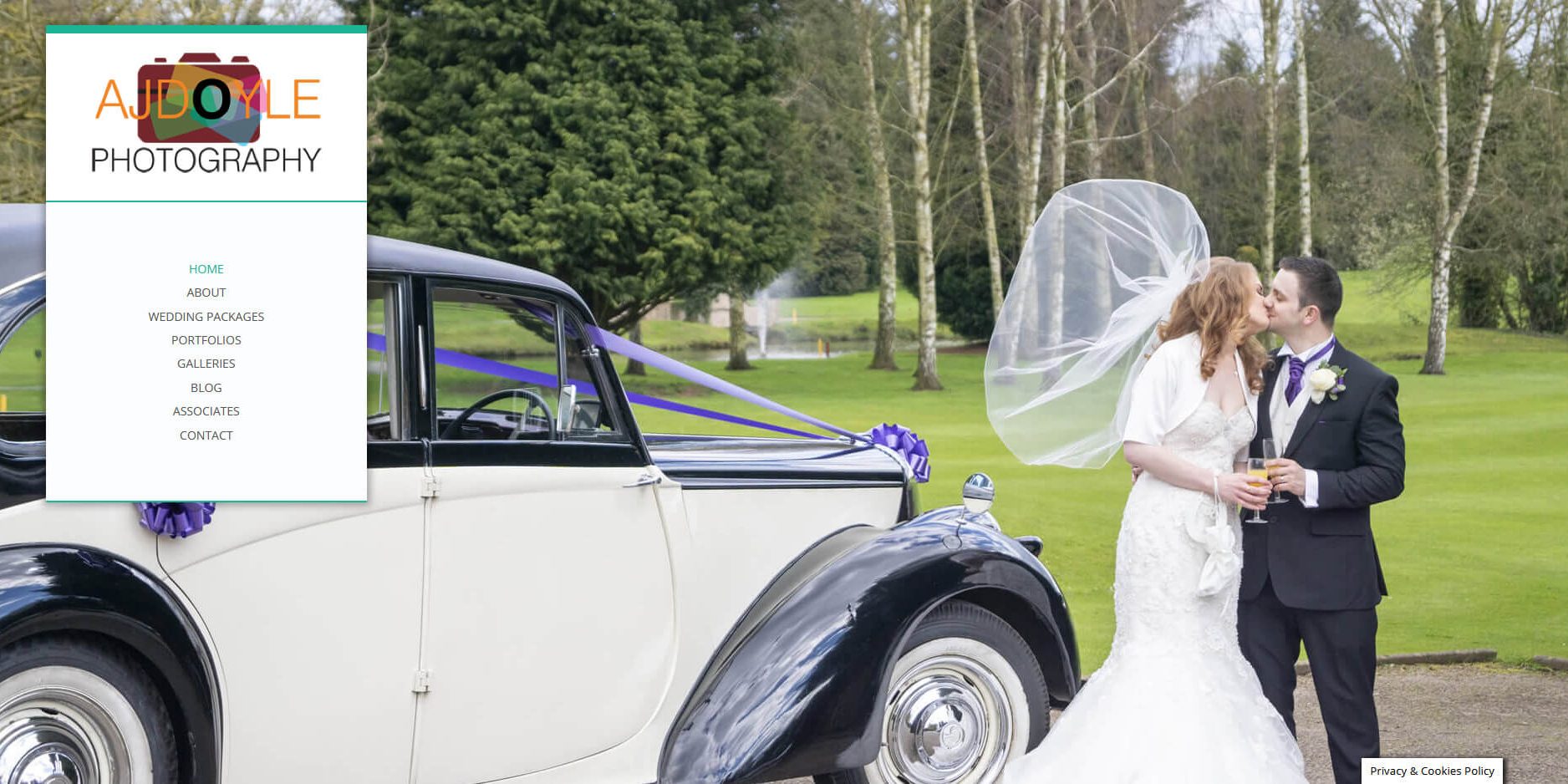 AJ Doyle Photography
Website for Midlands based event and wedding photographer AJ Dotle Photography.
Website for Midlands based wedding and event photographer AJ Doyle Photography. The WordPress website uses the excellent Next Gen plugin to manage the upload and display of images.
The client galleries are password protected and allow the online ordering of prints and hi-res file downloads.
We also provide website hosting, email accounts and SSL certificate.
AJ Doyle Photography