We offer fast and reliable web hosting to suit all business sizes. Our shared web hosting provides great value for money for start-up and small businesses as we help get you online, keep you online and then help you use the web to grow your business. As your business grows and web traffic increases,  we can provide VPS (Virtual Private Servers) which can handle much higher levels of traffic and other useful features that you'll need as your website expands.
As well as your website, business email is becoming an increasingly important way of communicating with new and existing customers. Postal charges are ever increasing and add to that the cost of paper and printing, then post becomes an inefficient and expensive way of sending information.
As email remains business critical, then we're pleased to announce extra email storage space. The standard mailbox size for our shared web hosting accounts has increased from 400 MB to 1 GB.  Existing customers don't have to do anything as your mail boxes will be migrated to the new mailbox size automatically. This does not affect anyone already on a premium maibox or hosted exchange mail server.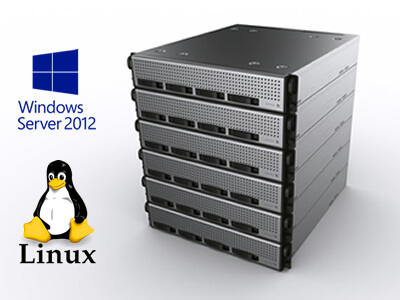 Multiple devices means you need extra email storage space
We have noticed an increase in demand for more space recently as people increasingly use multiple devices to check and reply to email. At various times you need access to email on your smartphone, laptop and PC. This means that you need extra storage space so replies and email threads are still available on all devices.
IMAP beats POP3
When your email is setup on your devices then we recommend using IMAP (Internet Message Access Protocol) rather than POP3 (Post Office Protocol 3) as IMAP keeps the emails saved on the mail server and readily accessible. With POP3, the emails are downloaded to one device and removed from the server so they are no longer available to view on different devices. This means that people increasingly need more storage space to keep the latest emails available.
Your local IT company will be able to set up your email accounts for you. We will be available to provide all the necessary information as part of the service. We can also talk you through setting up email yourself – it's not that difficult!
Alternatively we can set this up for you too. If you need even more extra email storage space then this can be increased, 2 GB a time for £10 per annum up to a maximum of 10 GB.
Prices for shared web hosting start at £36 per annum. Please visit our web hosting page for more information on our web hosting packages.