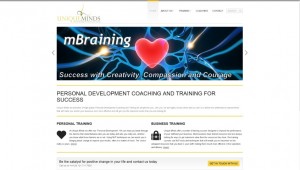 Experienced and highly qualified NLP practioner, Daksha Malik needed a new website that promoted her services and provided more information on the benefits of NLP (Neuro Linguistic Programming) training that she could edit herself.
The website is built using a customised commercial template and WordPress and is a responsive web design which means it will adapt automatically to display properly on different Internet connected devices including PCs, laptops, smartphones and tablets.
Future functionality being considered includes event booking and online payment for services. Visit the website here: Unique Minds – professional development coaching and training.