Our latest web design is for the Crick Community Sports Centre. This is a new sports facility serving Crick and neighbouring villages in Northamptonshire, Warwickshire and Leicestershire. The Crick Community Sports Centre has benefitted from various grants and funding from Sport England, local councils, local property developers and the Premier League Facilities Fund. View our latest web design here:  http://www.crickcommunitysportscentre.org/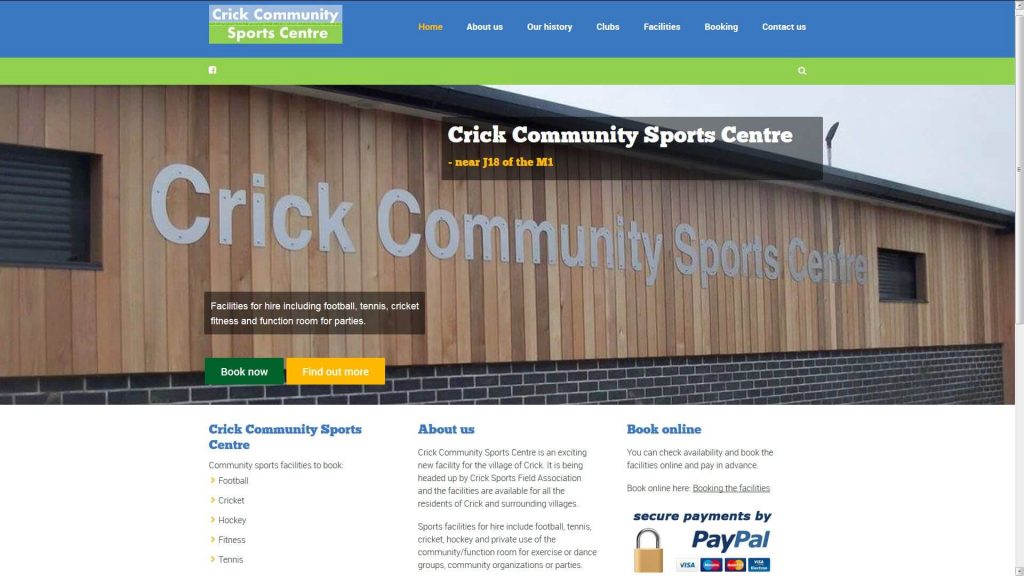 This funding has helped to create a range of excellent sports facilities including an all-weather Astroturf pitch for football, hockey and tennis; a common room for events and parties; cricket facilities and a sweat gym.
Main features of our latest web design
We developed the website that to promote the sports centre and provides an online system for booking the facilities. This means that the facility can be managed by volunteers who don't have a lot of time to spend on administration. Important features include the following:
WordPress Content Management System so volunteers can update and edit the website content
Fast loading, modern responsive web design that works on all devices such as mobiles, PCs, Laptops and Tablets
Website content that shows and describes the facilities
Online booking and payment system that enables people to book the facilities and pay online
The booking system we developed has lots of hidden sophistication as the main all weather pitch is multi-use so must be bookable for football or tennis, but block out say football when someone has booked a tennis court for a particular date and time slot.
Confirmation email that provides access details for the facilities tailored to whichever facility they are booking
Coupons to allow quick block and regular bookings for clubs
The online booking system
We didn't reinvent the wheel with regard to the online booking system. The many advantages of using WordPress is that we have access to an active community of developers who produce high quality commercial and free plugins to help enhance the features. We used a customised version of the highly regarded Appointkart plugin – http://codecanyon.net/item/appointment-booking-and-scheduling-for-wordpress-appointkart/11262035
Although the plugin works very well out of the box, our requirements were not met by the standard version. We worked closely with the developers to create a custom version that enables the booking of the multi-use facilities. When say a tennis court is booked the system only allows another tennis court to be booked, but not football.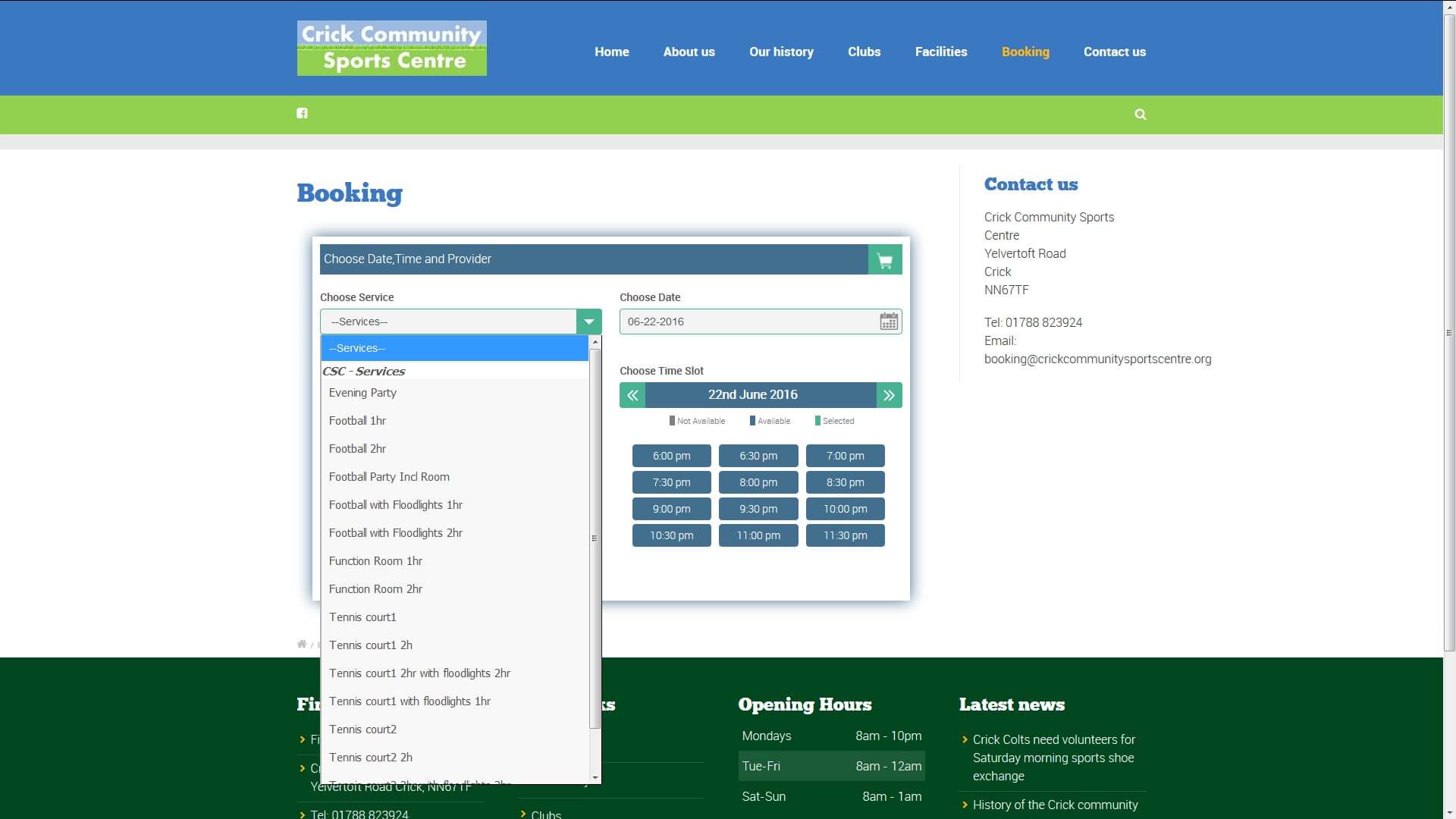 It's great to see such a high quality sports facility serving the people of the area and we're very proud to have made a contribution by design and developing the website. Visit the website here: Crick Community Sports Centre.
Press reports of the official opening
See the press report of the opening here: NEW PAVILION: Crick's community sports centre officially opened