There are a number of factors that influence where your website is ranked in search results. The major ranking factors include the following:
An Accessible URL .
Optimised Page Speed (Including Mobile Page Speed).
Mobile Friendliness.
Domain Age, URL and Authority.
Optimized Content to include the right keywords in pages, meta and alt tags.
Technical Search Engine Optimisation – fix technical issues.
Great user experience.
Expertise, Authority and Trust.
Links.
The final ranking factor here, Links, is fundamental to how Google first grew its market share.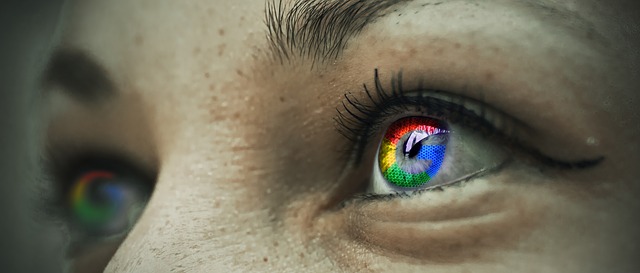 The importance of Links
The Google search engine was originally built around rating the relevance of a website to a search by looking at the number of websites linking back to that page. It was inspired by the principle of academic citations where the acceptance of a particular theory is based on the number of other academics citing the theory or paper as a reference.
Academic citation literature has been applied to the web, largely by counting citations or backlinks to a given page.
See a summary of the original paper here The Anatomy of a Large-Scale Hypertextual Web Search Engine.
While it has been refined over time, the principle remains the same. Google still analyses the quantity and quality of backlinks to website to assess the relevance of that web page and where it should rank in search results.
While the old spammy techniques of link farms, link exchanges etc are now penalised by Google, the sometimes maligned principle of link building is important to get high rankings and good organic traffic.
A link building strategy for 2018
There's no shortage of advice out there, however the techniques divide roughly along the lines of so called White Hat and Black Hat.
Black hat link building
Black hat techniques steer close to the edge of what Google finds acceptable in terms of spam i.e. artificially manipulating factors so they boost a website's web traffic and rankings. These black hat techniques include paying for links, setting up link farms, link exchanges, buying old expired domains and setting up a private blog network to create links artificially.
It can be argued that all Search Engine Optimisation techniques to a greater or lesser extent are black hat / grey hat because they attempt to boost known ranking factors artificially. This in my opinion is a rather cynical view but not without an element of truth.
Black hat techniques do risk a penalty from Google which could, in extreme circumstances, lead to a website being removed from the Google Index.
White hat techniques
White Hat techniques gain links as a natural consequence of the normal activities of website owners. This includes creating a great user experience, having good relevant content that matches search intent, generating excellent on-page design that helps keep users interested and engaged. If you have the following:
An excellent fast, secure and reliable website.
Well-written appealing content.
Strong and memorable branding and reputation.
Excellent user experience.
Good marketing strategy.
Large and engaged mailing lists, social media followers etc
…then it's likely that you will gain good quality links over time.
This white hat approach is backed by many of the 30 experts consulted in an article posted in the Authority builders Link Building Strategies: 30+ SEO Experts Share Their Secrets. We show some of the best here.
Build a brand
A strong and reputable brand will naturally gain links for your website.
Olga Andrienko – Semrush
Olga from SEMRush believes strongly that building a good brand reputation and awareness is important
"It's totally white-hat, it increases brand prestige, creates wide brand awareness, and gives you the so-desired backlinks without actual link-building efforts."
Publish data rich original research
If you can create useful original research then this can be of considerable interest to your audience and help you gain natural links without explicitly link building.
Create surveys and publish the data or do some analysis on data that you can use and access.
For example SEO trainer Danny Richman has just published an excellent blog post on which CMS performs best on Google. This provides excellent, credible data on the subject – Which CMS platforms perform best on Google? – What I discovered by crawling one million websites
Exploit unlinked brand mentions
Your company and brand may be mentioned on a web page but has no link back to your website. This is an untapped potential source for links.
Tim Soulo – Ahrefs
Tim suggests tracking down unlinked brand mentions and reaching out to the website owners to ask them to convert it to an actual link.
"…there's a very good chance that your business (or parts of it) are mentioned online without proper attribution. And, as a link builder, you cannot waste this amazing opportunity."
This tip is also suggested by Chris Makara
"What's nice about this approach is that it helps build branded links to your site and reduce the likelihood of having too many keyword rich backlinks.
Of course, not everyone will link to you (just like any other outreach approach), but over time you'll have an easy way to increase your branded links."
Lukasz suggest generating a list of websites linking to your social media sites and emailing webmasters to link to your website instead.
He also endorses the unlinked brand mentions outreach strategy.
"It is easy to find sites that link to your social media pages, particularly Twitter, Facebook, and LinkedIn. If you have an active YouTube channel or Instagram, capture external links to these pages too.
You will then have a list of sites again, and you can repeat the same process of contacting the webmasters and thanking them. Ask them if these links can be repointed to your main site instead."
Influencer networking and Expert roundups
Create partnerships and build relationships with influential people. Publish summaries and collations of expert views on certain issues.
Minuca supports this view.
"Link building is all about creating relationships with other bloggers and giving them a reason to link to your content. The type of content that you publish matters a lot. My favorite articles are, obviously, expert roundups."
Aaron Lee – Ask Aaron Lee
One of the underused link building strategies that I personally do for one of my blogs is to collect influencer opinions for a roundup post (just like this one).
Once I've collected, created and published the roundup post, I'll send an email to all the people I've interviewed and politely mention that they could share it with their followers or link to it on their website. Some will just share, some will do both. Either way, it's better to mention it rather than just asking them to share the post.
It's common knowledge that interviewing industry influencers and experts is a good way to earn authority backlinks. Many websites leverage this, but often only in one post involving a single interview. That earns you just the one backlink from the influencer.
Publish infographics and illustrations
These are large graphics that clearly explain a series of important facts and data.
Artëm Klimkin – LinksHero
I recommend using this medium to:
Condense research and findings into a bite-size information
Include specific details and numbers into it
Keep it up to a point
Jon Dykstra – Fat Stacks Blog
One of my favorite underused link building strategies is coming up with and commissioning informative graphics and illustrations that I let other bloggers use as long as they provide an attribution link. These are not infographics. Instead, they're an illustration or a design or some form of unique graphic that provides information that only an illustration can provide.
Testimonials
Provide testimonials or publicly congratulating a company for great service or excellent product can get you links and boost your brand.
James Reynolds – SEO Sherpa
No matter what the industry or the size of the company, businesses love to publish testimonials. Often, these testimonials appear on the website homepage because everybody loves to show off when a good word is said about them.
And, since businesses also want to prove their testimonials are real, they will often provide a link back to the source (you) to verify. This means high-power links from the website's most authoritative page.
Quentin Aisbett – OnQ Marketing
We've had great success providing testimonials to relevant services within the same industry. It's a great way to get a contextual link and further promote yourself as an authority to a new audience.
Not to mention, the conversion rate is much higher because the website publishing your testimonial is getting something valuable. I should note though, not every site with testimonials is going to provide a link.
Real news and exposure
Coverage on news sites can be a valuable source of links.
David Krauter – Websites That Sell
Coming up with a REAL interesting story about your business, finding a hook for this story that's going to make it newsworthy and get real coverage by a local journalist and the local paper.
Why are these links powerful?
You get topic relevance, geo-relevance on high authority, high traffic sites.
Local listings and citations
Get links from local directories and other complimentary local businesses e.g. financial advisers and estate agents, builders and plumbers etc.
Nedelina Payaneva – Asian Absolute
Local link building is an ideal back-linking opportunity for you. You can get great links and you can draw additional traffic from the many people who routinely use local searches to find businesses near them.
Local Business Citations are key factors if you want to improve your positions in local search results. While creating your local business citation, make sure to add the same "NAP" i.e. Name, Address and Phone number you feature on the website.
Web valuation websites
Good quality valuation websites can create a backlink from their home page but choose wisely.
Andrew Lowen – Next Level Web
Although this may sound controversial to some people, utilizing web valuation sites are a quick and simple way to help build links and brand awareness to your website. These types of sites not only help new sites get indexed quickly, but they also help strengthen established sites and improve keyword ranking. Utilizing these types of sites takes very little time and can bring in a lot of value.
For example, the valuation site cubestat.com has a domain authority (MOZ DA) of 60. When a URL is submitted to cubestat, a profile page is created and featured on the cubestat.com homepage. Sites like this are crawled multiple times a day by search engines and can directly benefit your website.
But not all valuation sites are beneficial. There are quite a few out there that have little-to-no value and have even been flagged by some search engines as spam.
Internal linking
Individual pages on your website should link to other pages where appropriate.
Steven Kang – SEO Signals Lab
After getting 1,000 pages of content indexed, I've added 3 exact match internal links on the footer of each page targeting a specific page to see what happens.
After 3 months, all three keywords with several thousand searches a month moved up from page 2 to page 1. I was then able to replicate the process on other sites. You are missing out if you don't take advantage of it.
Check competitor backlinks
You will probably be checking the activity of your competitors but specifically looking at their backlink profile will be very revealing and provide potential targets for links.
Spy on your competitors and get the links they get, otherwise known as reverse engineering competitor backlinks.
Start by making a list of your competitors in the top 10 search results.
Ignore those that have few links as well as those that have a strong brand and get links exclusively due to their fame.
Then analyze the backlinks with the help of Ahrefs or Serped.
In Ahrefs, go to the Site Explorer, add your competitor, and once you have the results, click on the link that says Backlinks.
There, click on the Link type button, and export the whole list of URLs you get.
With this list, you want to open each link and figure out how and why they got the link.
Create quality content and promote it
There's no substitute for creating useful, engaging content that gets people sharing on social and linking. It's a challenge and time-consuming but worthwhile.
In order to successfully compete in this online world of search, social, and SEO, you must do the following:
Create better content than the competition (and have at least 2,000+ words)
Go for long tail keywords and use them in sub-sections of your content
Include references, original images/charts, or even create infographics
Promote the heck out of your articles through social, backlinking and guest blogging
Final thoughts
There's no substitute for having an excellent website first, but that must be backed up with some of these tips and ideas on improving the quality and quantity of your link building. Get in touch me on 07941 686113 or use our contact form for more information. Please see this link for more information on our SEO services.
Further reading
8 risky black hat SEO techniques used today
30 expert link building strategies
What is the future of link building?