Here are some useful news stories from the  Creative Bloq website and other sources:
What website do you wish you'd made yourself? – Experts share the recent websites that have piqued their interest and impressed them the most.
15 essential JavaScript tools you should be using – The hottest frameworks and tools you need to try out.
How to create liquid effects with WebGL – Use three.js to make a low polygon, animated liquid wave effect for a background header.
Understand natural language processing – How Google's NLP API can help you on your next web project.
16 free resume templates – These free resume templates offer a great starting point to help sell your creative skills.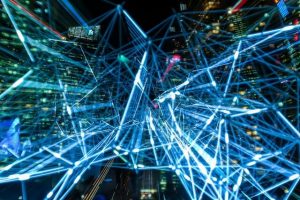 How to implement light or dark modes in CSS – Use the 'prefers-color-scheme' media query to implement light and dark themes.
Introducing the WordPress Gutenberg editor – Get started with Gutenberg, WP's new block-based content editor.
The seven deadly sins of web design – the new "Captain Marvel" is set in the 1990s and uses a spoof 90s style website that was developed using Frontpage!
How to start a blog: 11 pro tips – Want to learn how to start a blog that stands out from the thousands of others? Simply follow this expert advice.
Fix accessibility fails with this free tool from Microsoft – Accessibility Insights improves sites and apps in 5 minutes.
How to Hire a Web Designer – This guide can help explain a few of the best practices to help you track down the best web designer for you. It will also contrast a web design contractor's typical prices against the costs of building a website yourself (see our earlier post on starting a web design project).
5 breakout web design trends begging to go mainstream – … plus two wildcard predictions to watch out for (see our earlier articles on web design trends).
Choosing a web design company: what to avoid – Choosing the right web design company can be a daunting task, but it doesn't have to be with these tips from Kevin Woods on what to avoid.
Get in touch with Dinesh on 07941 686113 if you need help on web design, web hosting, SEO services, domain names or email marketing.